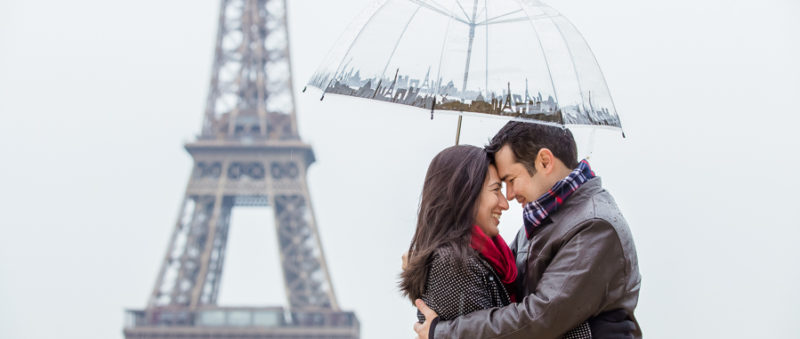 TRANSPORTATION
In Paris it's very easy to move between locations
The subway is fast and economical. Ticket price: 1.90
Taxi, not very expensive, the average fee is in between 12 and 18 euros.
Sometimes locations are in walking distance from one another
Transportation is not included in your session fee
WHEN IT RAINS
No matter if the sky is cloudy or the sun is shining, if it rains or snows, Paris is just as beautiful as ever. In fact, Paris weather can be described as cloudy throughout the year. Imagine puddles of water reflecting city's beauty and making everything even more romantic … The result is just breathtaking!
Paris is known for its frequent showers,which tend to pass just as quickly as they arrive. An umbrella is good enough to keep ourselves
dry without interrupting the photo shoot. There's also the possibility of photographing inside the charming covered Paris passages.
In case of heavy raining or storm we will reschedule the session in accordance with both your availability and ours or if you wish so, we will fully refund you.
DELIVERY OF YOUR PARIS PHOTOS
In a practical and safe way!
At the end of your Paris photo session you will receive and empty usb drive
In maximum one week after your Paris photoshoot you will receive an email with the link and password to your online private gallery to select your photos
In maximum one week after we receive your selection we will send you a link that will allow you to donwload your selected photos in high resolution. We edit your Paris photos one by one with lots of care, atention to detail and without rushing. This is why we need all this time, to make sure you'll get the best out of your Paris photoshoot
IS IT POSSIBLE TO RECEIVE ALL THE GALLERY IMAGES WITHOUT ANY FURTHER EDITING?
We believe that our photos are ready to be delivered only after our final retouches. We would never be happy delivering our photos without receiving all the atention they deserve. We offer the possibility of purchasing extra photos and even give discounts depending on the number of photos.
PARIS PHOTO SESSION LOCATIONS
It can be anywhere you wish. You choose! Paris is beautiful all around!
To help you out in this difficult task we made a list of suggestions:
INCLUDED IN YOUR SESSION FEE
– Usb drive
– Specialized and personalized image editing
– Online private gallery to choose your favorite photos
– High resolution photographs in digital format without watermark and ready for printing
NOT INCLUDED IN YOUR SESSION FEE
– Hairstyling and makeup
– Any printed material
– Transportation
CAN BE INCLUDED
– Flower bouquet – 65 euros
– 05 Helium inflated balloons – 25 euros
– Champagne – 55 euros
– Slideshow with music|30 fotos – 50 euros
– Extra photos – 5 euros each
BEST TIME TO SCHEDULE YOUR PARIS PHOTO SHOOT
It is ideal to schedule your photo session in the beginning of your stay in Paris, if possible, next day after your arrival
BEST TIME TO BOOK YOUR PHOTO SESSION
The sooner the better. We offer discounts for anticipated booking. This will make it easier for us to organise ourselves and save your date on our agenda
PAYMENT METHOD

In two steps:
1st: When booking, a 50 euros fee will be charged via PayPal or bank account money transfer
2nd: The rest of the payment is done in cash directly to the photographer at the end of your photo session
ATTIRE AND ACCESSORIES
Casual or formal, extreme colours or soft tones, everything works as long as you love yourself in that outfit. Changing clothes is optional and not absolutely necessary. Taking off or putting on a jacket, hat, scarf or sunglasses may give you a completely new look. Many of our honeymoon couples, still in a wedding mood, dress up as bride and groom
REQUESTS FOR PHOTOSHOOTS OUTSIDE PARIS
We still haven't decided what we love to do more: photographing or traveling. If we put the two things together, we will need nothing more! We take requests for photo sessions anywhere in the world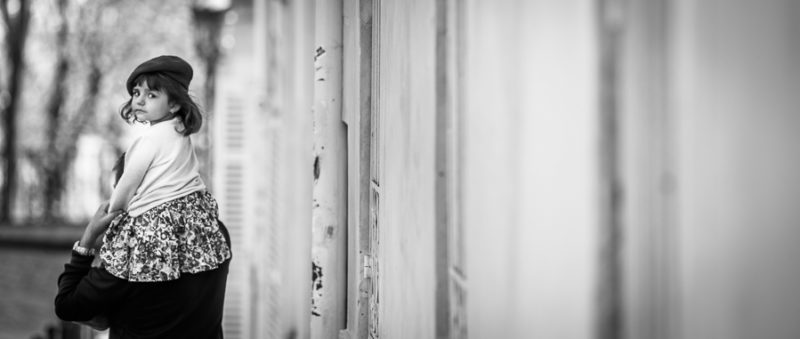 CANCELLATION AND REFUND POLICY

– With more than 15 days before your photo session, your reservation fee will be fully refunded!
– With less than 15 days before your photo session date, your reservation fee will not be refunded. That is because it's unlikely we'll book another session on that particular date
PARIS PHOTO SESSION PRICE
Starting at 250 euros. Click here to find out more details
If you still have any questions or suggestions, we'd love to hear from you
If you have not received our reply in 48 hours, you should check your spam box; if you still can't find our message, please contact us via WhatsApp (+33 781 01 69 49) or Facebook